MTW Research's Rank & Profile Competitor Analysis Reports cover a wide range of markets and industry sectors from the DIY, Home Improvement market and Construction industry, through Retailing & Wholesale to Manufacturing.
Each report provides market size and trends based on actual sales returns, with 3/4 years history and 4/5 years of forecasts. In addition, the reports also identify average performance for sales, profit and other key market influences. Comprehensive company profiles are also included, with each company having an 'at a glance' financial indicator chart, in order that the reader can quickly identify the most relevant sales targets.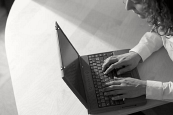 Each company is also ranked by turnover, profit and other key performance indicators, enabling the reader to quickly understand the market position and share of any company active in the market. In addition, each report has an accompanying 'Ultimate Pack' which includes a spreadsheet of key financial indicators for each company and a multi-use mailing list, including senior contact names and telephone number.
MTW's Rank & Profile market research reports from MTW Research provide the fastest, easiest and most cost effective method for undertaking market and company research and analysis within your industry sector and developing fast and relevant sales leads cost effectively. These easy to use, independent market research reports, written specifically for manufacturers, distributors, contractors and analysts, enable the reader to understand current and recent market trends quickly and represent excellent value for money.
Researched and collated by market research professionals who have been writing market reports on these sectors since 1999, MTW's Competitor Rank and Profile reports represent an excellent tool on which to base further competitor and market analysis or can simply be used to quickly gain a greater understanding of the performance of your competitors in recent years and how this compares with your company's performance.
Download a Free Sample of an MTW Competitor Rank & Profile Report by clicking here.
Sectors Reviewed Include:-
Construction Products Market

DIY / Building Products Market

Electrical / Electronics Market

Furniture Market

Garden Products Market

Hotels Market

Manufacturing

Wholesale / Retail Markets
Click Here for an A-Z of Market Reports from MTW Research
MTW's Rank & Profile Competitor Analysis reports enable the reader to undertake...
Fast and Effective Market & Company Insight

With the report providing a Ranking section and a more detailed Profile section, the depth and range of analysis provides a comprehensive overview of the market's performance and estimated ranking for each company included in the report. Each company has an individual page profiling key financial indicators, providing crucial company information and statistics on which to base further research and strategic decision making.
Market Size for Sales & Industry Value with Forecasts

Market size for revenue and industry value is provided over a 10 year span, with forecasts 4 years hence enabling fast understanding of the key trends in the industry and likely future prospects, facilitating fast strategic sales and marketing planning.
Sales & Profit Estimates for Every Company

MTW reports are unique in that we have provided an estimate for turnover and profit for every company listed, enabling smaller and medium sized companies to gauge their market share, as well as the larger companies. Whilst we don't claim that every estimate we make is accurate, this will always be our aim.
Develop New & Relevant Sales Leads Quickly & Effectively

For suppliers to the industry, the reports identify the market leaders, illustrate their recent performance and provides contact information in order to enable the reader to estimate market share for every company in the report and prioritise their sales and marketing focus.

Track and Monitor a Company's Financial Performance.

Key financial data, turnover and profit estimates are provided for every company listed for the last 4 years, enabling the reader to quickly and effectively track their competitors' performance in recent years, providing an excellent foundation on which to base further SWOT analysis providing a comprehensive review of the current competitive environment.
A Company Listing More Relevant to Your Market

MTW Research have been researching and writing market reports in this industry since 1999 and as such we are able to develop a company listing which is more relevant to your chosen market, saving you time and money.
Save Your Company's Time & Money

MTW's Rank & Profile reports don't bombard you with irrelevant financial data, they are designed to enable you to engage in fast and effective market and competitor analysis. We focus on providing what's important in an easy to reference and use format.
Click Here for an A-Z of Market Reports from MTW Research
Prices for all Competitor Rank & Profile reports are as follows:-
Standard Format Options

Benefits of Option

Price

Pdf by E-mail (sent same day)

Easy to read format, though copying & pasting is not possible with pdf format.

£375 (+ VAT)
MS Word by E-mail (sent same day)

Easy to read format and enables copying, pasting & faster navigation from contents page to speed your analysis

£445 (+ VAT)

Ultimate Pack (all above + spreadsheet / mailing list)

(PDF & MS Word of report by E-mail, Detailed Excel Spreadsheet by E-mail for faster & comprehensive analysis)

Includes all the above, PLUS Excel spreadsheet & mailing list with accompanying financial data for each company, facilitating further research and more detailed comparisons and analysis.

£495 (+ VAT)

Additional Options

Benefits of Option

Price
Additional Hard Copy (1st class post)

Professional, Spiral Bound Hard Copy lasered on quality paper for fast, ad-hoc use in meetings etc

Add £50 (+ VAT)
Supplied on CD-Rom (1st class post)

Safe, Secure & Portable format enables easy dissemination amongst colleagues.

Add £50 (+ VAT)
Click Here for an A-Z of Market Reports from MTW Research