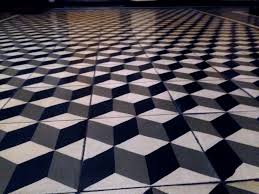 MTW Research have published a brand new UK Tile Retailers and Contractors Emails, Telemarketing and Mailing List, which is available to purchase immediately.
The database includes full company name, address and telephone number for more than 1,650 Tile Retailers & Tiling Contractors, with more than 250 emails available as an additional option.
Turnover and Employee estimates are also included as standard for each company, ensuring you can target the right customer, at the right time, in the right place, and for the right price.
We know marketing budgets need to be used as effectively as possible, so we've also focused the list on autonomous purchasing sites only, so you're not wasting time and money trying to sell to branches with no decision making on site.
With more than 1,650 senior decision maker/head of purchasing contact names, the database provides instant, quality sales leads for tile product manufacturers & distributors and represents excellent value for money.
Produced in July 2019, this unique listing is available only from MTW Research and also includes further information on the companies including turnover and employee size band estimate.
The 2019 Tile Retailers and Tiling Contractors Emails Database Includes:-
1,650+ House Builders & Property Developers with Full Address & Postcode

1,650+ Contact Names (Senior Decision Maker / Head of Purchasing)

1,650+ Telephone Numbers - (Telephone Preference Service Screened)

250+ Email Addresses (included only as part of the 'Ultimate Pack option')

1,650+ Records with Employee Estimate

1,650+ Records with Turnover Estimate

Supplied in MS Excel or MS Access by E-mail.


Tile Market Trends
The ceramic tiles market is currently valued at some £500 million in 2019. The tiles market is indicated to have lost some momentum in the last few months, in part due to the UK's decision to exit the European Union impacting confidence, though total market value has increased by some 7% in recent years.

Whilst price pressure is set to remain a key market characteristic, product price inflation appears inevitable in the next 12-18 months as a result of the weakening price of Sterling coupled with the high level of imports in the ceramic tiles market. Current indications are that some prices may increase by around 3-5% in the next 2 years, somewhat artificially augmenting the performance of the market in value terms in the next couple of years.



Tile trends have shifted somewhat in the last 2-3 years as average selling prices have exhibited some upward movement as consumer spending has steadily grown. Higher quality tiles have continued to gain share in the last couple of years, boosted by rising personal disposable incomes and declining unemployment.

Larger format tiles have continued to gain share in both the floor and wall tiles markets, with this trend in line with declining average sizes of ensuites, bathrooms and cloakrooms. The trend in colours of beige and travertine which were popular now appears to be reversing with 'art design' patterned tiles and brighter coloured options being specified in favour of more traditional, conservative tiles as consumers become more adventurous. Grey and black options also remain ever popular.

Increasingly, consumers are seeking to add their personal touch to interior design and the industry continues to respond to this trend. Modular tile packs which incorporate 4-5 different size tiles are becoming increasingly popular in response to this demand, with increasingly complex shapes and designs also fulfilling the growing demand for more individualistic interior designs.

Trends such as 'off the floor' wall hung bathroom and kitchen furniture are also placing a greater emphasis on flooring tiles, with this trend likely to continue to grow in importance in the higher value sector of the market. Floor tiles are expected to continue to gain some slight share of the overall market as pricing pressure is expected to be slightly lower than that in the wall tiles market.

The UK's decision to leave the UK is likely to reverberate throughout the UK ceramic tiles market for several years as the economy rebalances in favour of UK manufacturing. Rising costs of imported products are likely to stimulate higher levels of demand for domestically produced products which, whilst unlikely to reach price parity with imported products, are set to become increasingly competitive in terms of price, quality and design. Sources indicate that longer term trends are likely to incorporate growth in the UK manufacturing sector, with likely higher levels of investment in UK production in the next few years as a result.

In terms of distribution, the Internet continues to grow in relevance with Internet based retailers becoming increasingly sophisticated in their approach as well as increasingly competitive in terms of pricing. Enhanced services such as wide product range, free delivery, free samples, cutting / advice services etc continues to result in this sector eroding market share of the more traditional retailers.

Medium term forecasts are for the overall ceramic tiles market to reach a value in excess of £550 million, reflecting an increase of more than 10% in the next 4 years.


*Emails only included as part of the 'Ultimate Pack' option.


Key Benefits of this Tiling Database Include:-
Simple & Cost Effective Pricing - fixed price, represents excellent value for money

Updated & Screened Against TPS / MPS in July 2019

Full Data Compliance - Supplied in MS Excel - Use with any software or your internal database

Focused on B2B - We are focused on B2B data, and our longstanding experience in researching the construction and building products markets means we are best placed to meet your database requirements - we understand your industry.

Fast Database Supply - This database is available to purchase immediately and is usually despatched the same day as ordered.

Created Specifically For You - This database is produced specifically for manufacturers and distributors to increase their sales through the UK Tile Retailers and Tile Contractors, resulting in a more relevant and useful listing.
Prices for this Multi-Use Database are as follows:-
Standard Format Options

Benefits of Option

List Price

Special Web Price

MS Excel by E-mail (sent same day, no emails included)

Easy to manage format, and easily used in mail merge etc. Download the sample for example of this format. Ideal for basic telesales & mailing activity.

£350 (+VAT)
£280 (+VAT)
MS Access by E-mail (sent same day, no emails included)

Enables faster and more complex manipulation of the data. Create Additional Tables with Separate Contact Data, Dates Mailed etc.

£350 (+VAT)
£280 (+VAT)

Ultimate Pack (250+ Emails included )

(Supplied in MS Excel by Email)

Supplied in Excel format by email for fast dissemination & ease of use, PLUS supplied with 250+ Emails for fast sales leads generation.

£395 (+VAT)
£295 (+VAT)
*Emails only included as part of the 'Ultimate Pack' option.