Professional Market Research...Superior Market Reports
Tel & Fax: 08456 524 324 (local rate)
E-mail: sales@marketresearchreports.co.uk
MTW Research Ltd Reg No. 08479243
Eagle Tower, Montpellier Drive, Cheltenham, Glos. GL50 1TA
UPDATED
2018 Contract Cleaners Mailing List Now Available
Click Here for 2018 Contract Cleaners Database
MTW Research have published a brand new, multi-use mailing & email list for 2016 of more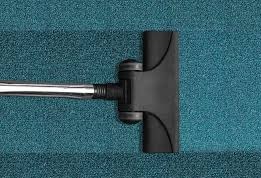 than 2,300 UK Contract Cleaners with more than 2,300 purchasing contacts & 200 emails, representing more than 90% of the UK Contract Cleaners Market in 2016.
Updated in Q2 2016 this mailing, email and telemarketing list enables cleaning product suppliers to quickly identify sales leads and grow sales to Contract Cleaning Companies active in the UK cleaning market in 2016.
In total, the list includes address details for more than 2,300 companies, 2,300 contact names, 2,300 telephone numbers and 200+ emails. The list is available in a variety of formats and no limitations are placed on how often the data can be used.
The 2016 Contract Cleaning Mailing & Email Database Includes:-
2,300+ Contract Cleaners Purchasing / Senior Contacts

2,300+ Full Address & Postcodes – 'Autonomous Purchasing Sites' only - focus your marketing

2,300+ Companies - accounting for 90% of the market in 2016

2,300+ Telephone Numbers

200+ Email Addresses – supplied as part of the 'Ultimate Pack' only

2,300+ Employee Band Estimates

2,300+ Turnover Band Estimate
The database includes the option to include emails to dramatically reduce your marketing spend and use in conjunction with mailing and telemarketing activities to increase response rates and sales leads. The list is exclusive to MTW Research and is available to purchase immediately at a 20% discount for a limited period, with no limitations on use.
Published in conjunction with our 150 page market "Contract Cleaning Market Report 2016", the database includes full company name and address for more than 2,300 autonomous decision making Contract Cleaners representing more than 90% of the UK market. With more than 2,300 senior decision maker / head of purchasing contact names and the option to buy more than 200 email addresses, the list provides instant, quality sales leads for cleaning product manufacturers & distributors to target.
The list also includes employee band and turnover band estimates for more than 2,300 records reflecting one of the most comprehensive databases of Contract Cleaners available in the UK. The database was compiled in conjunction with our 150 page market report "Contract Cleaning Market Research & Analysis - UK 2016" which is the culmination of more than 3 months of research.
Available in either MS Excel or Access formats with no limitations on usage, the 2016 Contract Cleaners database represents excellent value for money for companies seeking to grow sales quickly to the UK Contract Cleaners market.


Key Database Features:-
Supplied in MS Excel or MS Access for ease of use - full data compliance

Multi-Use – no limitations on how often the data can be used

Target potential clients by mail, telephone & email – increased response rates

Maximise your budget by targeting head offices & single sites

Relevant sales leads from a report publisher, not a list broker


Prices for the Contract Cleaners Database 2016 - Multi-Use Database are as follows:-
Standard Format Options

Benefits of Option

List Price

Special Offer

MS Excel by E-mail (sent same day, Emails not Included)

Easy to manage format, and easily used in mail merge etc. Download the sample for example of this format. Ideal for basic telesales & mailing activity.

£350 (+VAT)
£280 (+ VAT)
MS Access by E-mail (Sent same day, Emails not included)

Enables faster and more complex manipulation of the data. Create Additional Tables with Separate Contact Data, Dates Mailed etc.

£350 (+VAT)
£280 (+ VAT)

Ultimate Pack the full package, all above plus…

Supplied in MS Excel & Access by Email

Includes 200+ Emails (multi-use)

Supplied on CD-ROM sent 1st Class Post

Includes both Access & Excel formats for fast dissemination & greater ease of use, PLUS supplied on CD-Rom, with no limitations on usage type or frequency

£395 (+VAT)
£295 (+ VAT)